The standing frame Vision®  enables you having an active part in your surroundings, taking actively part in prophylactic acts and the therapy of pathological patterns, also to ensure the present quality of life.
Vision® offers an entry at almost floor level and makes rising from a wheelchair easier. The user can stand up without any effort of his own.
Vision® is fitted, as standard, with 4 safety wheels, for comfortable change of location.
Easier, guided standing for greater therapeutic success.
Cerebral paresis
Paraplegia
Quadriplegia
Multiple sclerosis
And others
Wireless remote control
Easy to use height adjustment of the therapy table by means of gas springs
Depth and tilt adjustable therapy table
Adjustable depth, height, breadth and angular position of knee supports
Width and depth adjustable heel supports
4 safety wheels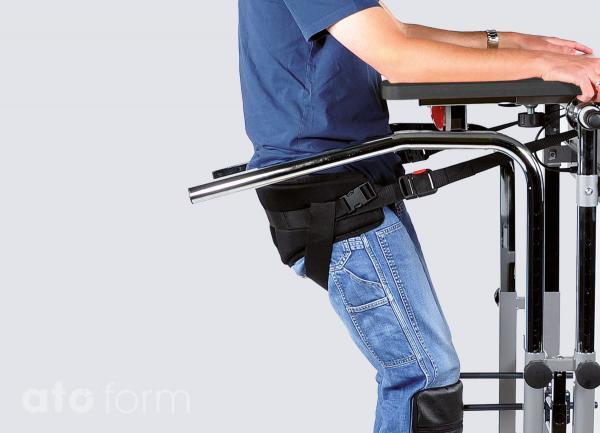 Raise up using a pressure relieving stand up belt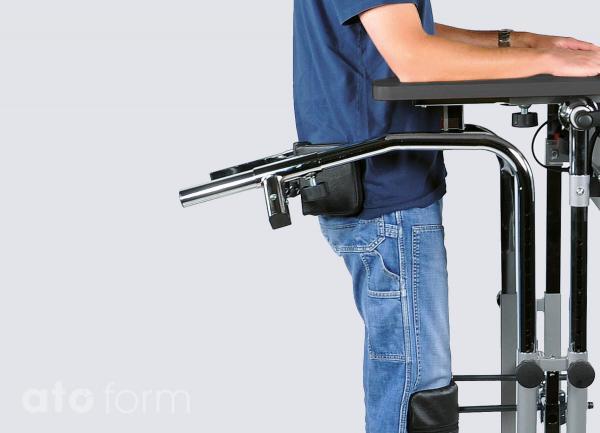 3-D adjustable pelvic support (accessory)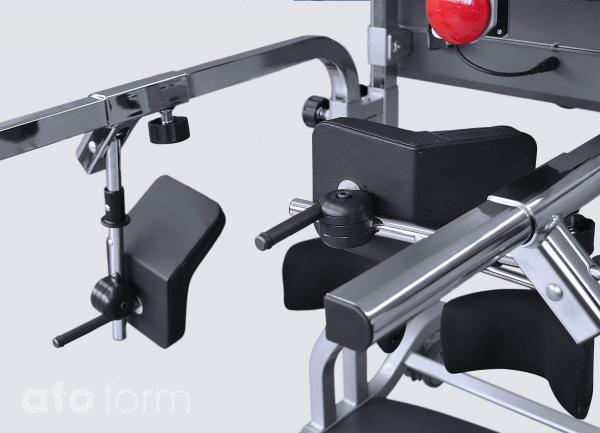 Standing frame
Vision® Junior
Vision®
Article number
VSJ-1000
VS-1000
Footplate ↔ Table
cm
87.0 – 100.0
93.0 – 120.0
Footplate ↔ Knee support
cm
30.0 – 50.0
38.0 – 56.0
Height of handrails (from footplate)
cm
69.0 – 90.0
80.0 – 104.0
Floor ↔ upper edge footplate
cm
8.0
8.0
Chassis length

cm
93.0
103.0
Overall length

cm
99.0
110.0

Outer frame width

cm
68.0
78.8
Inner frame width
cm
51.5
61.5
Therapy table (breadth x depth)
cm
65.0 x 60.0
75.0 x 60.0
Depth adjustment table
cm
16.0
16.0
Tilt adjustment table
Degrees
+/- 15°
+/- 15°
Product weight
kg
58.0
62.0
Maximum capacity
kg
150.0
150.0
Power supply
V
230
230
IP Protection
21
21